We are able to pause your current renters insurance policy for up to 6 months and have it resume at a later date! You do need to be on the monthly billing cycle to take advantage of this option.
Step 1: Log into your online account at account.gradguard.com
Step 2: Select the renters insurance policy you are wanting to Pause
Step 3: Scroll to the bottom of the policy page and select "Pause Policy"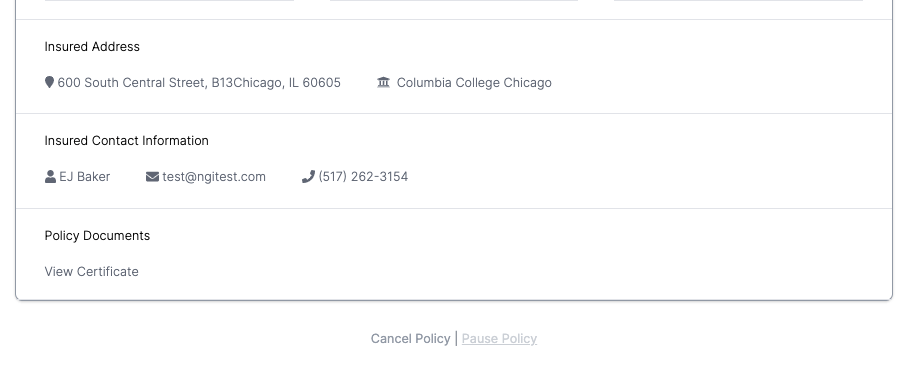 Step 4: Select the date you wish for your policy to pause, and then select the date that you wish your policy to resume and click "Confirm"
Step 5: Be sure the information on the final pop-up is correct, then select "Confirm Pause." You will then receive an email the summarizes the pausing of your policy.

Step 6: You're done!
An agent is also able to help you pause your policy if you need assistance! You can reach one through: